General Psychiatrist in Boulder, CO
Learn more about the benefits of visiting a general psychiatrist at Delos Psychiatry! To consult our psychiatrist Dr. Ari Aal,

call us

or schedule an

appointment online

. We are conveniently located at

2501 Walnut St. Suite 204 Boulder, CO 80302

.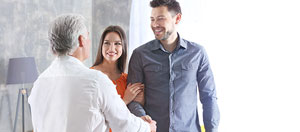 Table of Contents:
What is general psychiatry?
What are the benefits of seeing a psychiatrist?
What can I expect on my first psychiatrist visit?
What mental health disorders do Psychiatrists treat?
What is general psychiatry?

General psychiatry serves to diagnose, treat, and prevent mental, behavioral, and emotional disorders. A psychiatrist specializes in mental health disorders in addition to substance use disorders. When assessing psychological problems, psychiatrists examine both the mental and physical components and symptoms.

Psychiatrists are also qualified physicians capable of performing or ordering psychological and laboratory tests. General psychiatry uses these tests, when necessary, harmoniously with discussions with the patient gleaned through psychotherapy to collect a full understanding of the patient's mental and physical state.

Psychiatrists' clinical training and education prepare and enable them to understand the patient's psychological and emotional state in a greater context when necessary.

Psychiatrists make a diagnosis and work with patients to establish a treatment plan that works best for them, taking into account the mental and emotional state of the patient and any influencing factors such as genetics and other medical illnesses.

There are many mental health conditions, and they are varied in cause and appropriate treatment. Generally speaking, however, the most common treatment is a combination of therapy and medication.
What are the benefits of seeing a psychiatrist?

More and more individuals are opening up to the benefits of seeing a psychiatrist, of which there are many. Unfortunately, many people with mental disorders who need treatment do not seek it out because they do not recognize that their condition can be treated. Psychiatrists offer effective treatment through counseling and medication to help manage symptoms for those living with mental health conditions and enable patients to live a life less dictated by their condition.

Patients learn valuable skills to manage their symptoms and prevent them from interfering in their day-to-day life. Many patients value the opportunity to discuss their concerns in a safe and confidential environment that may not have been available otherwise.

Ultimately, psychiatry provides the opportunity for patients to confront their fears, take control of their condition, and provide the skills and tools to become the best version of themselves. 
What can I expect on my first psychiatrist visit?

Prior to the appointment patients should prepare a list of questions, concerns, and goals, to ensure they don't forget anything at the appointment and to maximize the thoroughness of care. The psychiatrist will make general health inquiries and listen to patients explain their symptoms and concerns.

Background information will be collected through a questionnaire and discussion about family history. Exactly how the appointment will proceed depends on the nature of the condition and the information provided, but a physical check-up may occur, and the psychiatrist may wish to run tests, or get a set of vitals such as heart rate or blood pressure.

Psychiatrists will then work with the patient to devise an ongoing treatment plan that will likely be a combination of medication and continued psychotherapy or group therapy sessions in some cases. 
What mental health disorders do Psychiatrists treat?

Psychiatrists treat a wide array of mental health disorders including anxiety and panic disorder, depressive disorders, bipolar disorder, ADHD, schizophrenia, insomnia, OCD, and eating disorders. They also treat adult autism, behavioral problems and intellectual disabilities, post-traumatic stress disorder (PTSD), personality disorder, gender and sexual identity disorders, psychotic disorders, including schizophrenia, personality disorders, traumatic brain injury disorders, and more.

For patients in Boulder, CO, mental health services at Delos are available in a wide range of categories. Delos aims to offer the latest medical services for your mental health and is constantly at the forefront of the most innovative, effective, and comprehensive services available.

Delos offers traditional mental health treatments such as psychiatry and medication as well as a plethora of innovative alternatives. Contact us through our website today and let us help you treat your mental health issues. You are certainly not alone and we are here to help keep your mental wellness in check. For more information, call us or schedule an appointment online. We are conveniently located at 2501 Walnut St. Suite 204 Boulder, CO 80302. We serve patients from Boulder CO, Denver CO, Silverthorne CO, Longmont CO, Superior CO, Lafayette CO, Broomfield CO, Erie CO, and Niwot CO.