Eating Disorders Treatment Specialist in Boulder, CO
One area of specialty at Delos Psychiatry is eating disorder treatments. For further information about how our eating disorder treatment specialists in Boulder, CO can help you through your journey to mental and physical healing, please continue reading down below. For more information,

call us

or schedule an

appointment online

. We are conveniently located at

2501 Walnut St. Suite 204 Boulder, CO 80302

.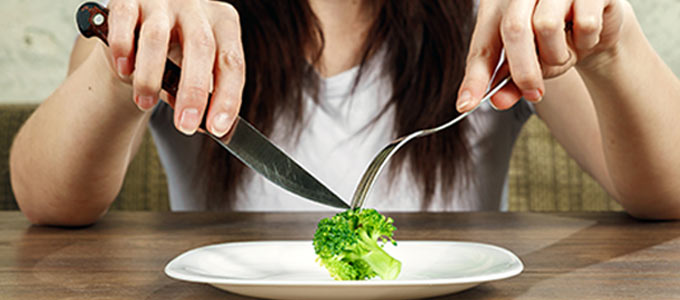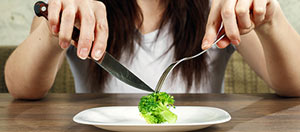 Table of Contents:
What are eating disorders?
What are the common types of eating disorders?
What are the symptoms of eating disorders?
Can eating disorders be treated?
Where can you find eating disorders treatment specialists?
Here at Delos Psychiatry, our team of mental health experts offers supportive and ongoing outpatient psychiatric care in Boulder, CO. We have the advanced training to provide care for many different psychiatric disorders including post-traumatic stress disorder, personality disorders, depression, grief counseling, and much more.
What are eating disorders?

Eating disorders are a type of behavioral mental health condition that can affect your ability to participate in healthy eating patterns. Not only can this type of psychological condition affect your mental health, but it can also lead to life-threatening physical conditions. This type of disorder often develops between the ages of 12 to 15. Eating disorders can occur because of genetics, social influences, environmental factors, trauma, and/or body image issues.
What are the common types of eating disorders?

1. Anorexia Nervosa

Anorexia nervosa can be identified by self-starvation resulting in significant weight loss and life-threatening malnourishment. This type of eating disorder is often classified as a restricting type in which you are consistently eating too little.

2. Bulimia Nervosa

Bulimia nervosa can be characterized by stages of eating too little and then binge eating large amounts of food within a short period of time. People with this type of eating disorder often engage in purging behaviors. Bulimia can cause you to either lose or gain a significant amount of weight.

3. Binge Eating

Binge eating is a disorder that occurs when you consistently binge too much food and lose the ability to stop eating. Those with binge eating disorder may eat rapidly until they're nauseous, and in secret due to feelings of guilt and shame.
What are the symptoms of eating disorders?

General emotional and behavioral symptoms of eating disorders can include:

⦁ Need for food control
⦁ Food fears
⦁ Progressive food restrictions
⦁ Inability to eat in front of other people
⦁ Skipping meals
⦁ Mood swings
⦁ Social isolation
⦁ Frequent dieting
⦁ Body checking in the mirror
⦁ Cutting out important food groups

General physical symptoms of eating disorders can include:

⦁ A significant weight fluctuation
⦁ Menstrual irregularities
⦁ Stomach pain
⦁ Difficulty focusing
⦁ Fainting episodes
⦁ Anemia
⦁ Hormonal imbalances
⦁ Muscle weakness
⦁ Chronic fatigue
⦁ Dental problems
⦁ Feeling cold
⦁ Impaired immune function
Can eating disorders be treated?

Yes! Eating disorders can be treated at Delos Psychiatry. Typically eating disorders need to be treated with an extensive treatment plan that will address a few different important factors. Your therapist will help you find the root cause of your eating disorder and teach you the coping mechanisms needed to learn how to overcome them. Eating disorder treatment plans often include a combination of psychological therapies, nutrition education, medications, and in more severe cases, hospitalization.
Where can you find eating disorders treatment specialists?

If you're looking for an eating disorder treatment specialist in Boulder, CO, Delos Psychiatry would love to meet you and set you up with the right therapist for you. The first step to getting better is scheduling an appointment with a mental health professional who can provide you with a patient-oriented treatment plan.

If you have any additional questions about Delos Psychiatry or about our eating disorder treatments, please feel more than welcome to contact our reception anytime during our business hours. We would love to help you through recovery and make sure you can stay at your very best. Eating disorders can have many underlying causes that can be addressed through therapy. We understand that these can be complicated mental health concerns that should be addressed with compassion and kindness. Delos Psychiatry encourages you to get the support you deserve to reach your fullest potential. Our team of eating disorder specialists looks forward to meeting and helping you soon! For more information, call us or schedule an appointment online. We are conveniently located at 2501 Walnut St. Suite 204 Boulder, CO 80302. We serve patients from Boulder CO, Denver CO, Silverthorne CO, Longmont CO, Superior CO, Lafayette CO, Broomfield CO, Erie CO, and Niwot CO.