About Delos Psychiatry in Boulder, CO
Delos Psychiatry provides the latest evidence-based treatments combined with integrative psychiatry to create a personalized and unique treatment plan for each patient. We specialize in new, cutting-edge treatments in psychiatry, including medication-assisted treatment, eating disorders, depression, bipolar disorder, TMS, life coaching, and other psychotic disorders. For more information,

call us

or schedule an

appointment online

. We are conveniently located at 2501 Walnut St. Suite 204 Boulder, CO 80302.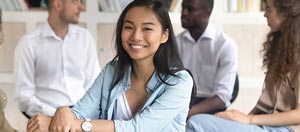 Table of Contents:
Why Delos?
What does the name "Delos" mean?
Why Delos?


We know that mental health is complex and that multiple factors can contribute to the development of mental illness. For this reason, we take an integrative approach that considers the whole person. We understand that each individual has their own unique set of experiences, strengths, and challenges, and we tailor our treatment plans to suit each patient's personal needs.

So often, when we think about mental health, we focus on just treating symptoms. If someone is depressed, they might take medication to help them feel better. If someone is anxious, they might see a therapist to help them manage their anxiety. While these treatments can be helpful, they only address the symptoms of mental illness. To truly address mental health, it is necessary to treat the root causes. This might involve addressing childhood trauma, unresolved conflict, or feelings of worthlessness. It might also involve developing healthy coping mechanisms and learning how to set boundaries. By treating the root causes of mental illness, we can begin to create lasting change.

What does the name "Delos" mean? 


Delos is an island in Greece known for its rich mythological and archeological history. It was purported to be the birthplace of two twin gods. The first, Apollo, was recognized as the god of art, music, healing, and truth. He was known as a helper who could ward away evil. Locals prayed to him to get rid of plague and other physical ailments. The other, Artemis, was the goddess of the hunt, wilderness, and wild animals. She was known to be fierce and strong. She stood for justice and resilience. Like her twin, she was a giver and a taker of health. 

These gods together represent two sides of nature. It is both beautiful and chaotic. They also represents the dual duties of a mental health practitioner. A therapist or psychiatrist must inspire the most meaningful and creative parts of life. They must also help patients build strength and character to stand up to their hardest moments. 

This nuanced view of the human condition is at the core of what we do at Delos Psychiatry. We view patients though the complementary lenses of spirit, mind, body, and brain. We help our patients reach their highest potential. We also encourage our patients to view their lives in terms of narrative, metaphor, and meaning. 

There is a third meaning of the name Delos that some of you may recognize. The movie and TV show "Westworld" tracks robots as they start to develop real consciousness. Delos is the company that first creates this conscious AI. The role of technology and innovation in the advancement of consciousness matches our dedication to always be on the forefront of mental health treatment. We distinguish ourselves by always being up to date on the latest research, looking for novel ways to help our patients. 

At Delos Psychiatry, we believe that every person has the potential to reach their highest potential. We are dedicated to helping our patients get there by providing the latest advancements in research-based treatment and a human-centered approach to care. If you are struggling with mental illness, we encourage you to reach out to us.